International Master's Programmes
Five reasons to study here
Closed to the public due to increased threat level
The terrorist threat level is now assessed as high against Sweden, therefore has the Swedish Defence University decided to keep closed to the public. The decision applies to the university's premises in Stockholm, but does not affect the education.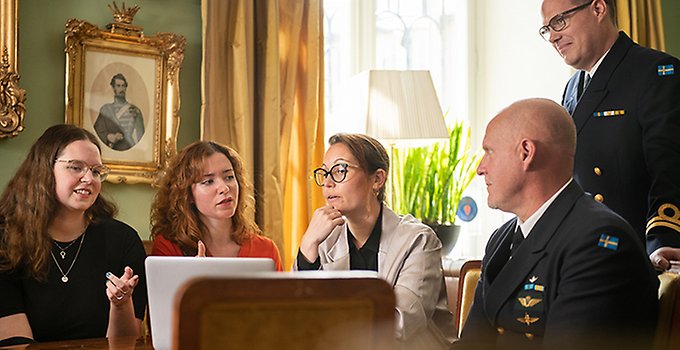 Do you want to become a PhD student with us? We accept PhD students once a year, in the autumn. Here you find the advertisements for the positions.
A collection of interviews and articles. A video where three of our experts give their view on the war in Ukraine, one year after the invasion is now available with English subtitles.
Studies at Swedish Defence University - a both civil and military university - offers a completely different experience compared to most other universities.