As of 2018, the Swedish Defence University has degree-awarding powers to issue doctoral degrees in the field of defence, crisis management, and security. This provides unique opportunities for building and strengthening distinctive competence both in military studies and in political science with a specialisation in crisis management and security studies.
The academic research tradition at the Swedish Defence University (SEDU) is relatively young in relation to the university's 200-year history. In just the past ten years, the academisation process has seriously accelerated. The aim has been to more closely link SEDU's research to the officers' program and to international academic quality assurance standards.
The Swedish Defence University is now a civilian as much as a military university. Today there are about 20 professors, equally many university lecturers, and over 30 doctoral students and academic doctors at the SEDU.
The fields of defence, crisis management and security build upon a high level of knowledge and understanding of two core subjects:
War studies - A unique subject in Sweden that is only available at the Swedish Defence University. Research in war studies addresses issues relating to defense planning and doctrines, the creation of military capabilities, the exercise of military power, and warfare.
Political science with a specialisation in crisis management and security studies - Political science research focuses on issues related to foreign, defence and security policies as well as crisis management, crisis preparedness, societal security, and international cooperation.
The Swedish Defence University has a comprehensive approach to total defence and its various elements, offering unique expertise that ranges from military efforts to civilian crisis management.
Collaborative research with other higher education institutions strengthens this expertise and provides a meaningful exchange. Collaborative research is conducted primarily within five research areas, namely:
International law with a specialisation in military operations
Leadership under pressure
Command and control science
Military history
Military technology
Basic research provides knowledge and improves our general understanding of complex issues, whereas applied research helps provide solutions to practical problems using this knowledge and insight. Both basic and applied research contribute to improving societal security, and consequently both are conducted at SEDU.
At the Swedish Defence University, research is to a very high degree applied and thus regularly disseminated to students and other actors from relevant sectors, strengthening societal security and thus providing clear benefits for society. In testimony to that, national and international authorities and government agencies turn to SEDU for support in education, analysis, and training activities. Furthermore, our researchers are often requested to provide expert advice of public interest in the media.
Head of research at the SEDU is Pro-Vice-Chancellor Malena Britz.

Research subjects
At the Swedish Defence University, research is conducted within eight different subjects, all under the umbrella of Defence, Crisis Management and Sec...
Our publications
At the Swedish Defence University, basic research and applied research are conducted with great relevance to the societal security. The research cover...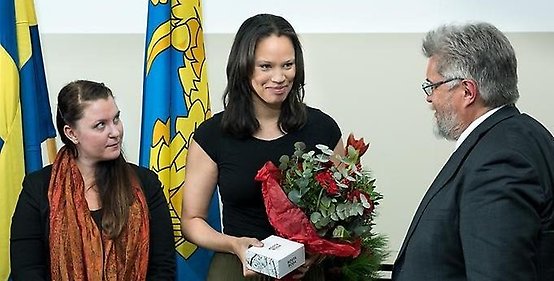 Doctoral studies at SEDU
The research environment at the Swedish Defence University is both inspiring and challenging. In addition to individual consultation with your supervi...