What happens after you have applied?
Have you applied to a master's programme at SEDU in 2023? That's great! When the application period closes, the admissions process begins. More about the admissions process below:
The admission process consists of several steps. Read your email regularly so you don't miss important information.
What happens now?
You have until 1 February to submit all documents required for your application.
Note that for some master's there are extended deadlines:
The master's programmes Politics, Security and Crisis and War and defence have has an essay as a main assessment criteria. For those reading the final semester, the last completion date for the essay is February 13, 2023, if you want the essay to be included. Essays must be uploaded in their entirety to antagning.se for selection. Essays and independent work that have not been graded will not be graded.
For the master's programme Innovation, Defense and Security, there is a extended deadline for the mathematics criterion (3b or 3c) is set for 1 August 2023. If you do not have mathematics met by the regular deadline of 1 February, you need to mention in your cover letter that you have an active plan to meet this qualification by August 1, 2023.
If you are required to pay an application fee, you also need to do that by 1 February. Once you have submitted your documents and paid the fee, your application is made.
Application fees and tuition fees
Check your University Admissions account
We can not answer questions about the status of your application or the chance of being admitted until after all applications are assessed. Make sure to check your University Admissions account regularly in case you receive any messages regarding your application. Regardless of when you have made your application, your admission result is announced in your account at UniversityAdmissions.se on 30 March.
The admissions process
The Swedish admissions process is designed to create equal opportunity for all applicants. The process is described fully on the University Admissions website, University admissions - Apply to master´s but let us summarise:
Your application is assessed for each of the programmes you applied to. If you meet the general and programme specific requirements, you compete for a place in the programme(s). Your eligibility is assessed by University Admissions and programme representatives.
If eligible, your merit is rated. The higher the merit rating, the better chance you have of being awarded a place. Your merit rate is evaluated based on the selection criteria determined for your programme and decided by programme representatives at the SEDU. The selection criteria for each programme is described on the programme page.
After the merit rating, all eligible applicants are ranked based on their merit, and the applicants with the highest merit ratings are awarded a place in the programme. If you have applied to multiple programmes, you will first compete for a place in the programme you ranked the highest in your application. If you do not obtain a place in that programme, you are considered for your second programme, and so on. You can be offered a place in one programme only.
When we have awarded the places, we will publish the admissions result on your account at UniversityAdmissions.se. It is available on 30 March. There are different statuses that your application can receive in the admissions results.
Admissions result status
Admitted
Congratulations! You have been offered a place in the programme, and we will contact you soon.
Note: You will receive a welcome letter in the beginning of April with instructions on how to accept your place. Please note that you must accept (or decline) your place, via a link in the welcome letter. Do keep a look-out in your mailbox!
Conditionally admitted
Congratulations! You have been offered a place in the programme, but there are some steps you need to finalise before being officially admitted. You may need to pay the first instalment of the tuition fee if you are a fee-paying student. You may also be in your final year of your bachelor's studies and therefore required to present a degree certificate and final transcripts after arriving at KTH. All details on what you need to do are provided on your University Admissions account.
Note: Keep a look- out in your mailbox for a Welcome Letter in the beginning of April with further instructions!
Reserve
You have not been admitted but placed on a waiting list. In some rare cases reserves are offered a place. If you are offered a place, you will receive an updated admissions result and further information. You do not need to contact us for any updates. If you are not offered a place, you are welcome to apply again next year.
Deleted or not processed
You will receive the status deleted if you did not meet the entry requirements (for example due to missing documents, verification difficulties or insufficient knowledge of English) or if you are offered a place in a programme you ranked higher in your application. You will receive the status not processed if your application was late and therefor not processed.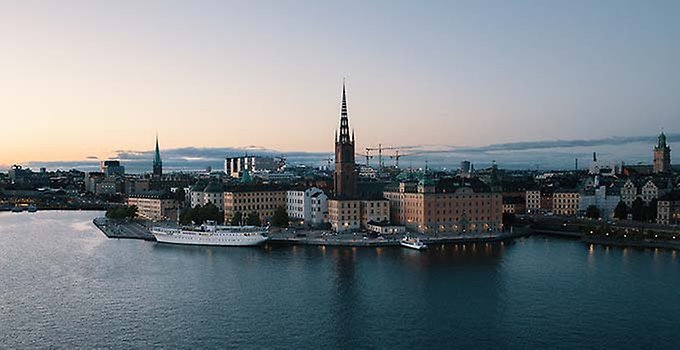 For you to be ready to embark on your studies we offer some practical information about the most important fundaments for living in Sweden.
If you have applied for a course at the Swedish Defence University, which requires the payment of fees, there are several scholarships which you can apply for.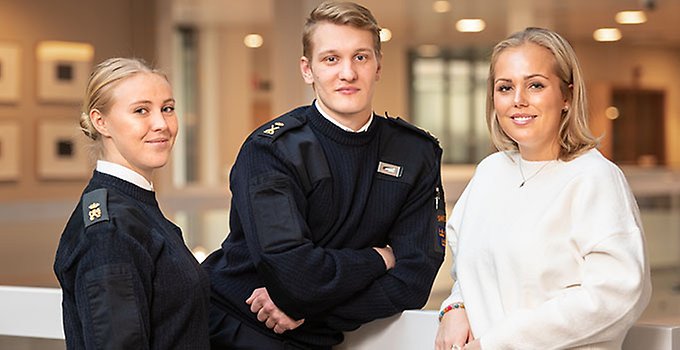 Studies at Swedish Defence University - a both civil and military university - offers a unique and completely different experience compared to most other universities.